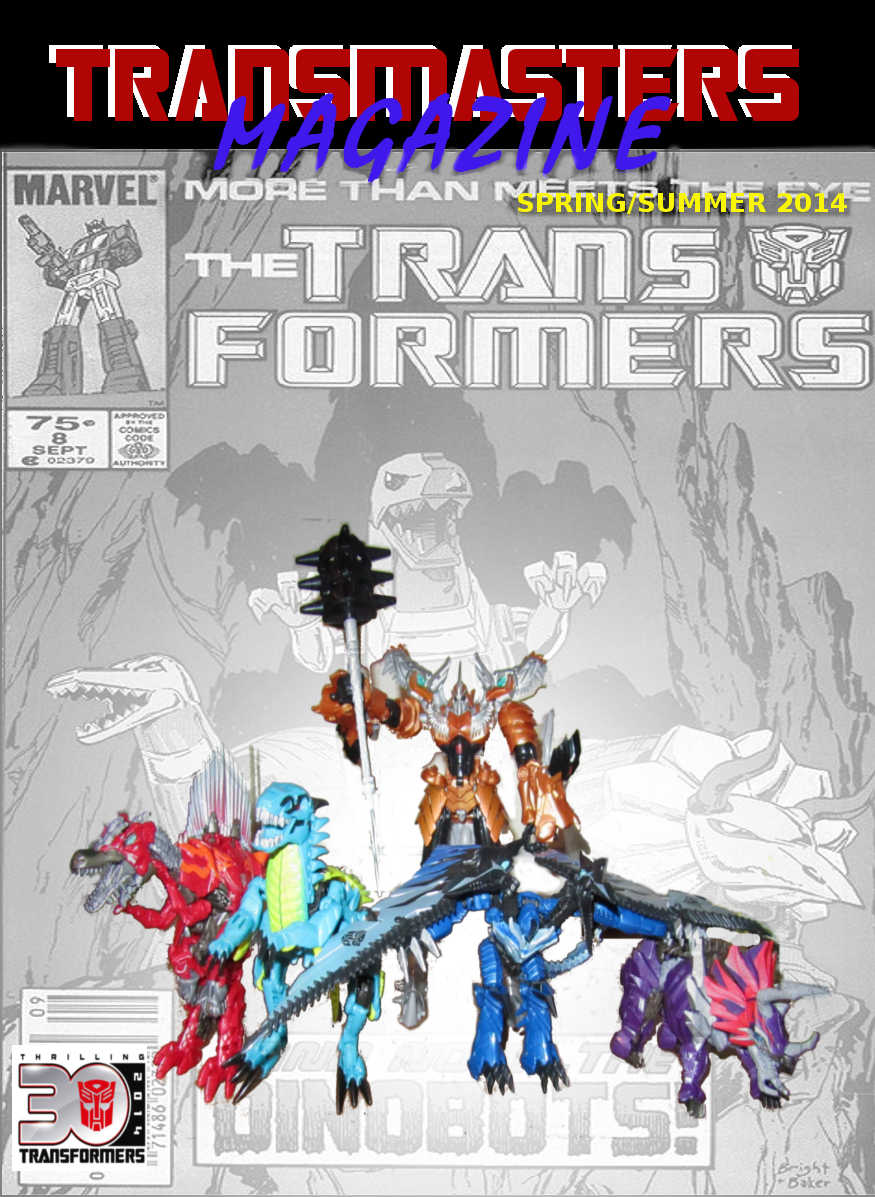 INTRODUCTION

Time Marches On...

June 2014 marked my eighth time attending the annual fan convention known as BotCon. This year commemorates the thirtieth anniversary of our beloved Transformers as well as the twentieth anniversary of BotCon itself.
The very first BotCon took place July 16th, 1994 in Fort Wayne, Indiana. There were approximately 180 people in attendance at the time. I didn't attend for another four years but it's easy to see that in those early years it was truly a fan show, a labor of love by fans for fans.
In 2014, the attendance is in the thousands (TFWiki claims somewhere between 3000-4000 at these shows). You can now buy a "Golden Ticket" package. It's $300 more then standard registration and allows one to buy three times the amount of toys a normal pre-registrant can purchase. The toy exclusives have gone from a scant one or two up to a standard package of five plus add-on souvenirs, autograph cards, TF branded merchandising and so on. Many of the show's early aspirations to become bigger and more organized were made possible when Brian Savage's Fun Publications took over the show in 2005.
Is bigger better? In some ways, yes. The show is more stable and one knows what one is getting ahead of time. In the old days, sometimes things would change between registration and arrival. I recall in 2000 they decided to have TF branded lanyards at the last minute and one could pay an additional $5 for the upgrade (always great when you've budgeted things out ahead of time). With FP, you generally know what you're getting and that predictability can be a good thing.
Of course, familiarity can breed contempt. For ten years now, we've known we can expect a five toy set. Every. Single. Time. Brian's business model is set up around it so there can be no real deviation. Often one or two toys in the set are awesome and the others range from mediocre to downright bad (but you're still paying for them regardless). By contrast, 3H's show was the wild wild west. You never knew what you were going to get–and sometimes that uncertainty could be a good thing.
Another thing I noticed this year especially is the emphasis on people buying up the show toys so they can turn around and unload them for a profit. So what, you might say. People have been doing that for years. True. But it almost feels like a lot of the smaller fan element has been brushed aside so the toy collectors can run rampant (I was delighted to see there was a female fan there this year selling little fabric plushie things of the characters. It harkens back to the good old days a bit). I miss people peddling fanzines and art (there were artists there this year but most seemed to be comic artists selling their wares). Or doing panels on strange things like MUSHing, discussing the Japanese shows in panels or debating why the Decepticons are misunderstood. This new world apparently has little room for these elements of the fandom anymore and it's kind of sad.
I also wonder if the show is still growing. When FP took over, they raised the show's profile considerably and got more people in the doors. But I'm not certain if things are still growing or if the show has hit a plateau somewhat since. Things are good now. They're comfortable. But we might need something more if the convention is to stretch still to newer, bolder heights.
I also admit I didn't have as much fun this time out. I was horribly disorganized. Uncertain if I was going; uncertain I could meet up with some new roommates I didn't know from sight; uncertain I could register and get in on Universal and the toy set...it really threw me off my game and I never really settled down, relaxed and took it all in like I should have. Not that any of this is FP's fault, of course, but it's my story this year all the same.
BotCon is what it is now. For better or worse. It will be interesting to see where it goes from here. Will the show continue to grow and evolve? Will there be new blood and with it, new ideas? Will there still be room for the rich fiction and the characters in amongst the toy collectors?
Time will tell. In the mean time, I'm going to enjoy my haul and write some more TF fanfic... :)

Til All Are One!
Thunder













Transmasters Magazine.

Issue #20, SPRING/SUMMER 2014








REVIEW: Recent TF toys (part one)
REVIEW: Recent TF toys (part two)
ARTICLE: Clinical Report - Psychological Effects of a
Transformer's Inability to shift modes (by Jay Gutzman)
REVIEW: Third party toys - Citizen Stack
REVIEW: Transformers: Age of Extinction Soundtrack
PROFILE: Airblaze (by Jay Gutzman)
PROFILE: Autolatch (by Jay Gutzman)
PROFILE: Crossdart (by Jay Gutzman)
PROFILE: Dominus Beta (by Jay Gutzman)
PROFILE: Hard Drive (by Jay Gutzman)
PROFILE: Lockjaw (by Jay Gutzman)
PROFILE: Quintesssons (by Jay Gutzman)
PROFILE: Roadfist (by Jay Gutzman)
PROFILE: Roughshod (by Jay Gutzman)
PROFILE: Securitech (by Jay Gutzman)
Comic Round-up








Unless noted, this issue was produced by Tony "Thunder" Klepack. Contributions for future issues are welcome and encouraged!

(Some stock graphics were designed by Peter Phelps. Thanks to him for his many efforts).
The TransMasters are a Non-profit club for and by Transfans. All content appearing in this issue is copyright its respective contributors and published with their permission.
The Transformers are Copyright and Trademark 2014 Hasbro/Takara Tomy. All rights Reserved.
This publication is not affiliated with nor endorsed by the above companies nor any of their licensees.