MAY



Transformers: Regeneration One #80.5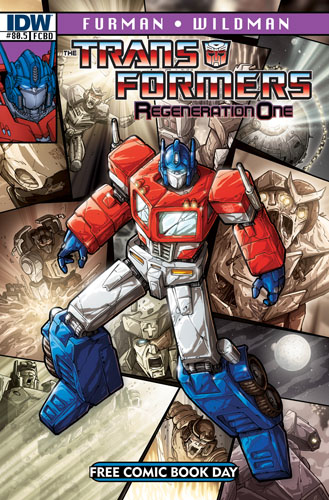 Comic Summary:

Original writer Simon Furman and original artist Andrew Wildman return to their roots as the original

Marvel

series continues with all new adventures! First up, a recap of recent events and the beginning of terrifying new conflict!



Transformers: More Then Meets The Eye #5



Comic Summary: TERROR BEYOND THE STARS! The dark secret at the heart of Delphi is revealed as Ratchet's world starts to fall apart. Time is running out for the Autobot's Chief Medical Officer and his band of followers, who must confront an enemy that literally cannot be reckoned with. Warning: not everyone will make it out alive!



Transformers: Robots in Disguise #5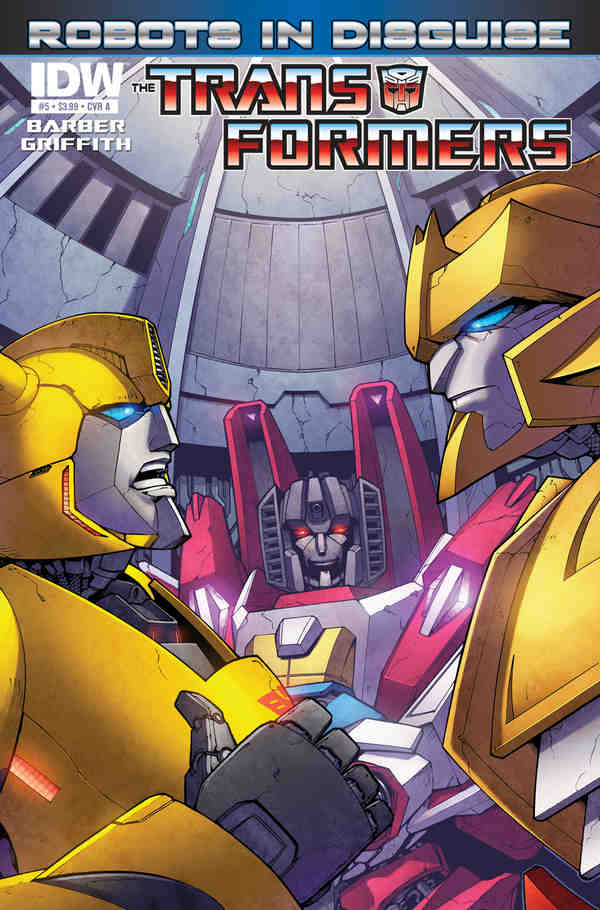 Comic Summary: TORN APART FROM WITHIN! Tensions reach a breaking point-a new arrival on Cybertron tips the scales and violence erupts! Will Bumblebee be able to stop his own allies? Plus: Ironhide reveals a secret that will redefine the future of the Transformers!



Transformers: Autocracy #9





- Transformers: Autocracy #10 (cover unavailable)



JUNE



Transformers: More Then Meets The Eye #6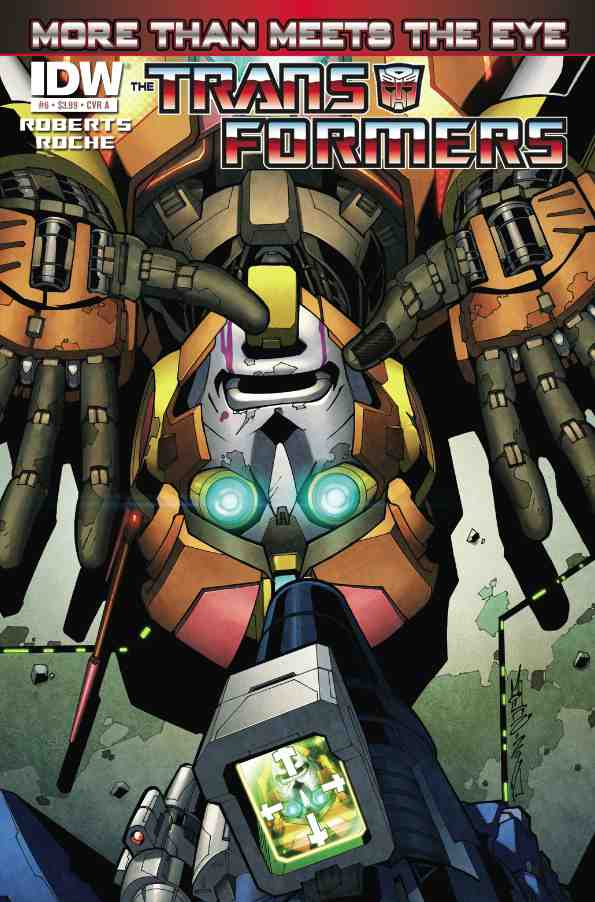 Comic Summary: MADNESS IN SPACE! A rescued Autobot loses his grip and it's up to Hot Rod's questing team to stop him-before the damage becomes irreparable! This is surely one of the most intense Transformers tales ever committed to paper!




Transformers: Robots in Disguise #6






Comic Summary: ONCE HE WAS: OPTIMUS PRIME! The Autobot gave up his title-returned to his role as ORION PAX! But that doesn't mean the fight's over! A shattered planet leads Pax and a squad of fan favorite characters on the trail of the deadliest Decepticon of all... SHOCKWAVE!



-

Transformers: Autocracy #11

(cover unavailable)


- Transformers: Autocracy #12 (cover unavailable)




JULY




Transformers: Regeneration One #81







Comic Summary:

The TRANSFORMERS comic that began it all—is back. With a vengeance! 21 years have passed since CYBERTRON was restored to its former glory, and finally there is peace. But, after millions of years of bitter civil war, can all ever truly be one? In a conflict this primal, this epic and far-reaching… There are always "Loose Ends"!


Transformers: More Then Meets the Eye #7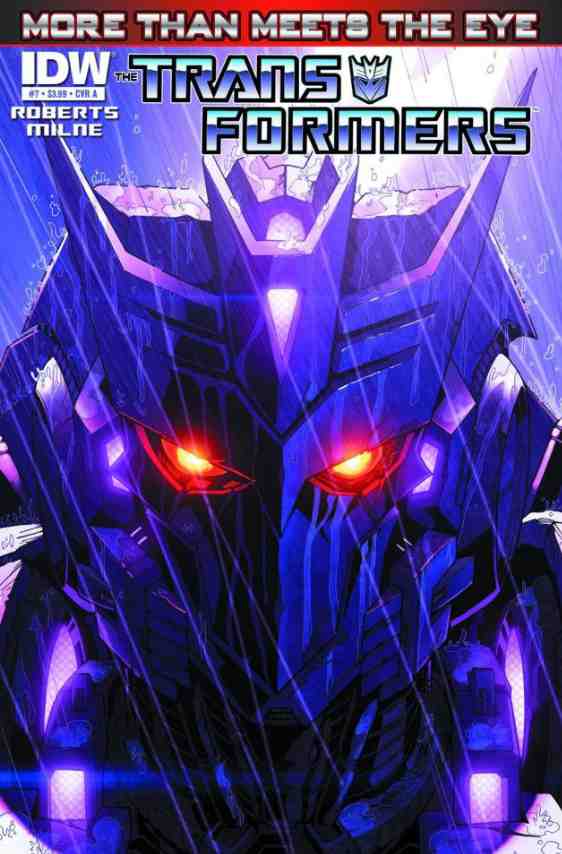 Comic Summary: DECEPTICON MONTH! The war's over - but no-one told the DECEPTICON Justice Division! Meet the five deadliest DECEPTICONS in the galaxy. Their sole purpose: to hunt down and kill anyone who has ever disobeyed MEGATRON. Who's their next target?




Transformers: Robots In Disguise #7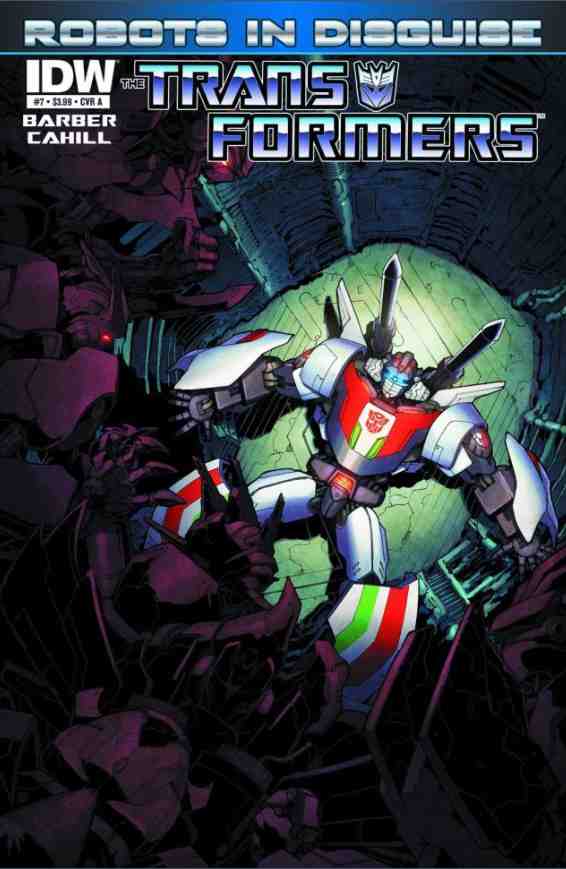 Comic Summary: DECEPTICON MONTH! Fan-favorite character TURMOIL returns from the dead-but what does he want on CYBERTRON? The AUTOBOTS don't want another DECEPTICON on their planet and the DECEPTICONS don't want things to get any worse... but what Wheeljack discovers about the DECEPTICON warlord will change everything!





Transformers: Regeneration One 100-Page Spectacular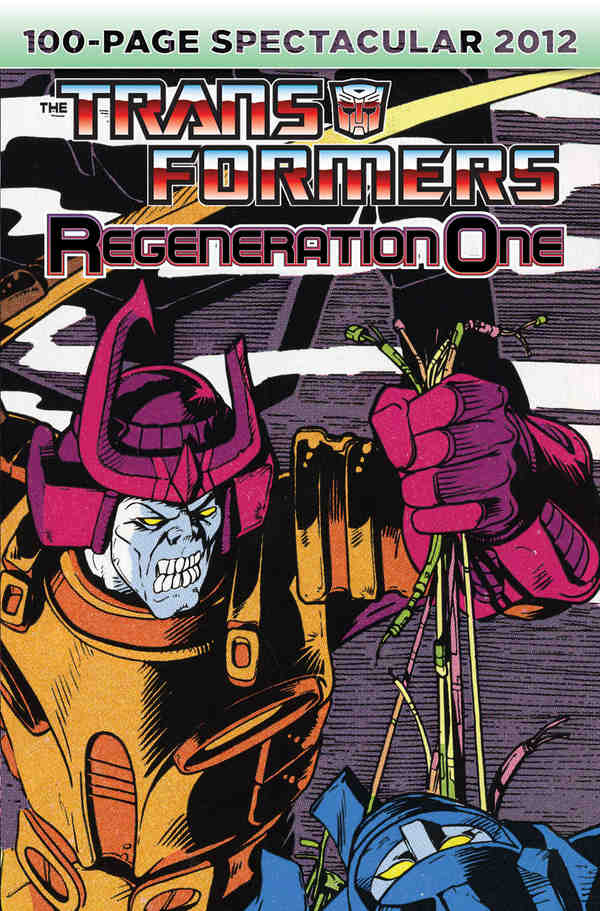 Comic Summary:

GET READY FOR REGENERATION ONE! For the first time in nearly a decade the final issues of the original run of TRANSFORMERS are back—just in time for the story to continue in TRANSFORMERS: REGENERATION ONE #81! Following a planet-shattering battle with UNICRON, OPTIMUS PRIME has fallen! How will the other AUTOBOTScarry on—and will PRIME be back in time for CYBERTRON's darkest hour? Reprinting THE TRANSFORMERS #76-80!




Transformers: Autocracy

(TPB)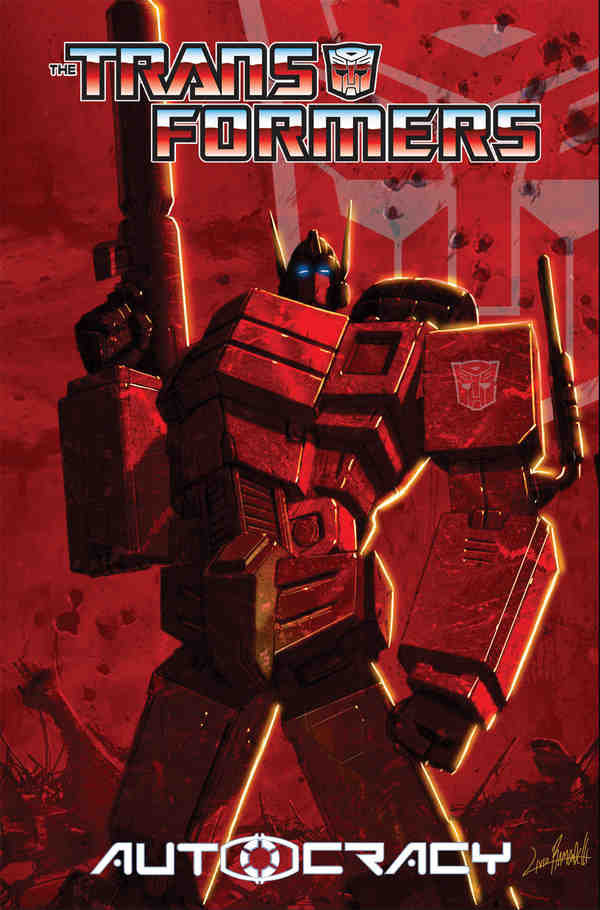 Comic Summary:

Before Optimus became a Prime… he fought for order. Before MEGATRON became a conquerer… he fought for freedom. Before they were enemies… they stood against—Autocracy. Writers Chris Metzen (World of Warcraft) and Flint Dille (original TRANSFORMERS animated series) are joined by artist Livio Ramondelli (TRANSFORMERS: Chaos) to bring you an IDW comics event five million years in the making.

TPB • FC • $19.99 • 120 pages • ISBN 978-1-61377-290-4

• The smash-hit digital comic, collected in print for the first time!






(All release date information is subject to change).