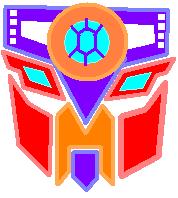 Issue 2
---
More Mini-Con Repaints?
By: Peter "Pierrimus" Phelps
         A bit of a hot topic amongst the Transformer enthusiasts has been the seemingly never ending supply of toy repaints that come out of the Takara/Hasbro alliance. In some cases we've began to wait to see what the repainted toy will look like before purchasing, since we may like that scheme better than the original (especially if we've been able to take a peak at the new scheme through Japanese/Chinese sellers on eBay). Personally, I hated Cybertron Jetfire's color scheme (I'm not a big fan of green) and was not particularly fond of Crumplezone for the same reason. Although, Sky Shadow and Dark Crumplezone both have much cooler paint schemes in my opinion. (Besides the fact that I've been buying some repaints that are Decepticons just because the Autobots seem to have all the cool players.)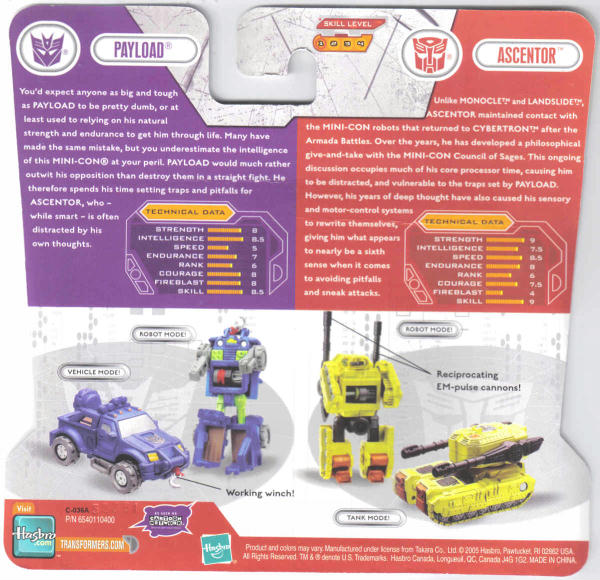 So, when Hasbro announced that they were going to sell two pack Mini-Con vs. sets, I wasn't that enthused. Especially since so few of the Cybertron toys actually come with Mini-Con ports. Dark Crumplezone has one, Vector Prime has three and Cybertron Defense Hot Shot has two. I believe all of the Cybertron Defense toys have some Mini-Con ports. I'm hoping Primus has a bunch. One of the things that did catch my eye was the return of "Shockwave", which was a coveted name and I'm sure Hasbro had to pay to license it. (Not pictured here because I got them through the Target endcap bonus sale.) We also see the return of several other prominent names, like Sky Lynx here: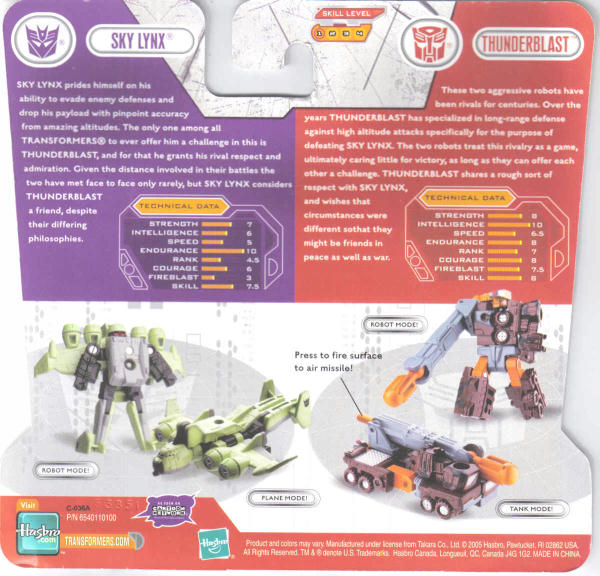 I'll admit that I would have liked to have seen some other groups be copied. Perhaps a new color scheme for the group that made up the Requim Blaster?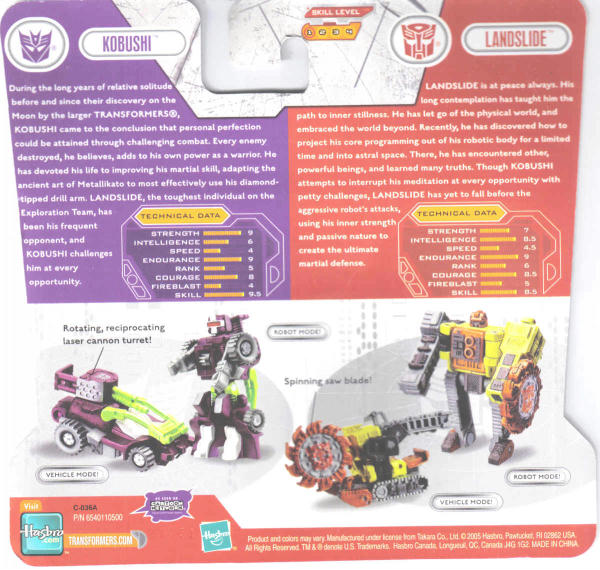 On Landslide above, didn't Buzzsaw's blade turn when pushed the arm button? It seems to be missing here. And you have to wonder why they stuck with such an obvious Japanese name for the Decepticon, if I knew what that word meant then perhaps I'd understand?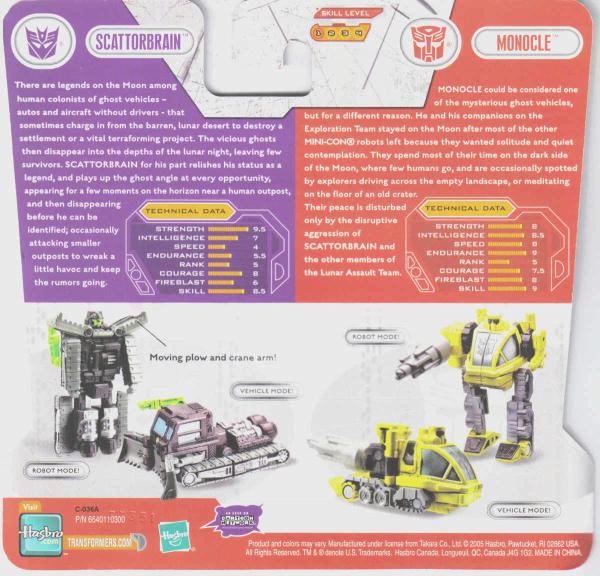 Whether you like or hate the repaints, it is cool to see some with Autobot and Decepticon symbols on them.
---
The TransMasters are a non-profit Transformers fan club. The Transformers are Trademark and Copyright 2006 HASBRO/TAKARA TOMY, all rights reserved. Visit us at www.transmasters.org