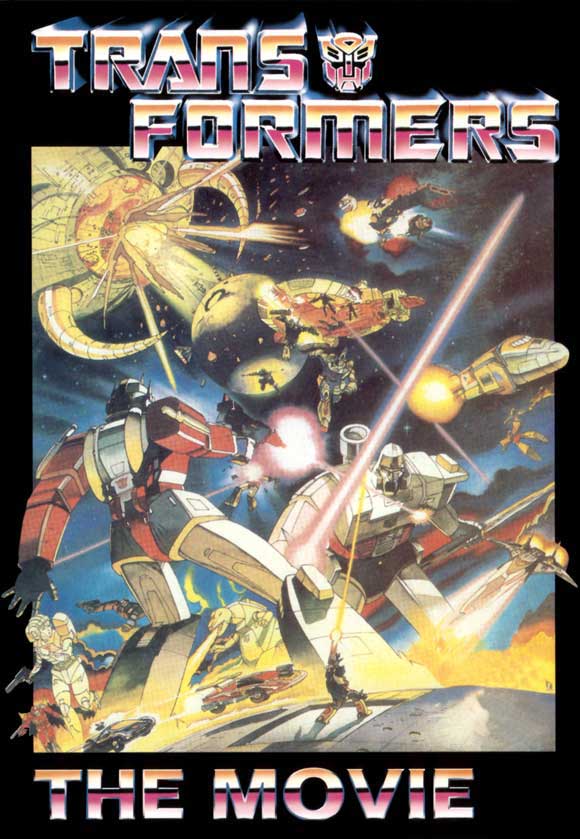 Like many fans, I've got several copies of the movie. I have the original Saville DVD (the first one ever released); the more popular U.S. Kid Rhino version; a UK Sony Wonder version (the first UK version, I believe); the 20th Anniversary Sony one with the "Widescreen" version. If it comes out on Blu-Ray, I'll buy that too (that would've been a great thing to do for

this

anniversary, but apparently nobody thought of it).


Transformers: The Movie

was a real game changer for those kids who loved TFs and would grow up to become the TF fan community. Optimus Prime gave his life nobly trying to stop Megatron and we were introduced to third factions like Unicron (who would later become integral to their origins in the comic) as well as the Quintessons (the creators of the Transformers race in the cartoon).
The movie also started with the Decepticons in a place of power and ended with the Autobots firmly in control of their homeworld and the Decepticons scattered to the winds. The cartoon would pick up with the Decepticons claiming a new world--Chaar. It also lead to the cartoon moving the adventures of our favorite characters into the Galaxy at large.
So many characters we love also came from TF:TM. Galvatron, Hot Rod, Ultra Magnus, Kup, Blurr, Cyclonus, Scourge, Springer, Wreck Gar. And who can forget Arcee? She wasn't the first female TF but she certainly is the most popular.
For many years fans yearned for and in some cases developed fan scripts, stories and animations that continued the story (myself included. But my ideas were terrible and best left forgotten to time :).