INFERNO STARS AS PHEONIX KING
BY: PETER "PIERRIMUS" PHELPS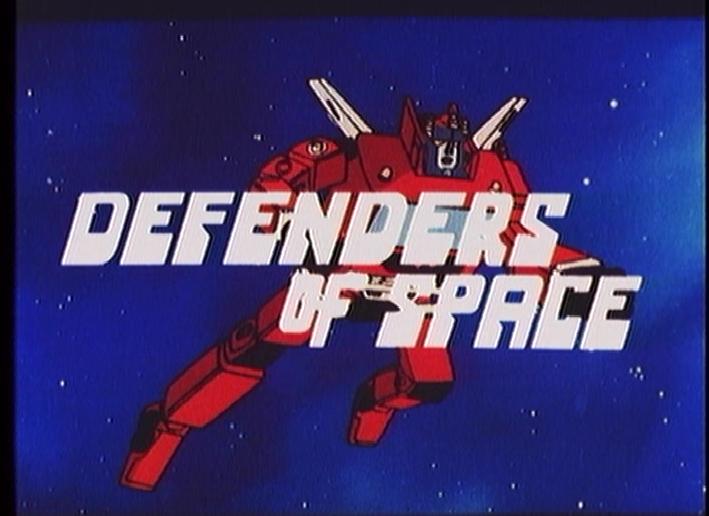 DEFENDERS OF SPACE

DIGIVIEW PRODUCTIONS-

--IFD FILMS AND ARTS LTD.

APPROX. 75 MINS.

www.digiviewus.com

I purchased this DVD at Wal Mart for about $2.99 in a special kiddie section next to the toys. The video starts out with the bad guys, the Zinba Empire, attacking the city of Aurora. Nicholas is the empire's ruler. (Can someone explain why the bad guys almost always are blue skinned? Or why Nicholas' daughter isn't?) Of course we have two lackeys vying for their ruler's favor: General Saga is a thin straight-arrow archetype, and General Mike is a chunky large dull fellow. The daughter's name is Medusa and her hand in marriage is offered as an incentive. They have two robots: Super Zarius and Super Scorpio. Their firepower pretty much levels Aurora.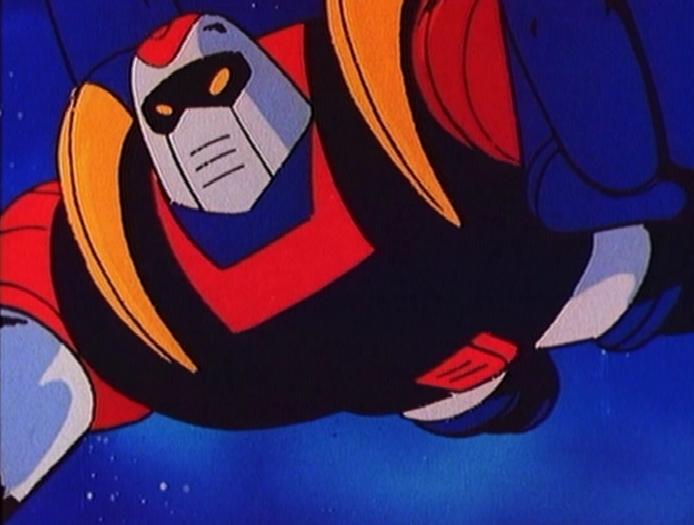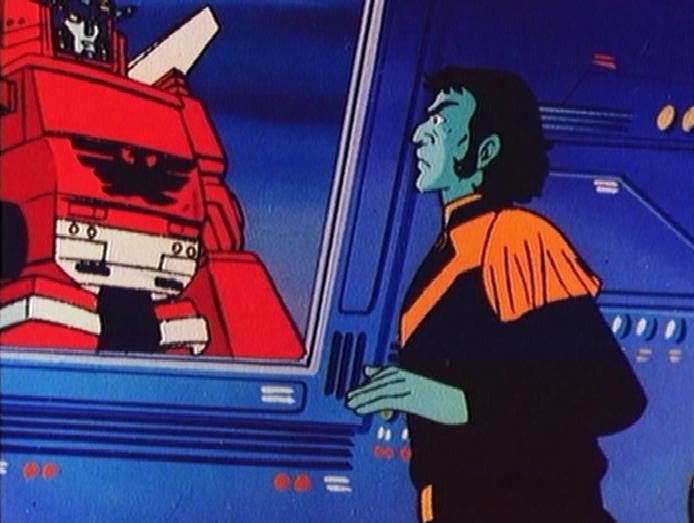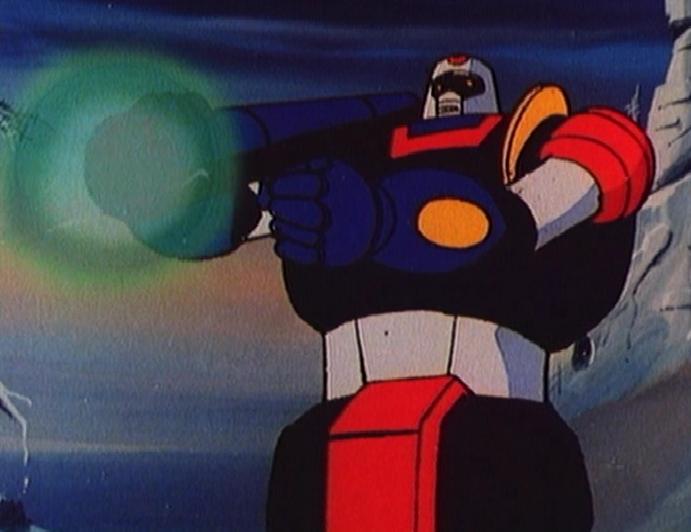 Meanwhile a group of kids from the city were on a yearly field trip to mars where they were playing baseball. The girl coach finds a bird necklace. They head back toward Aurora. Henry is the main male character while Mary is the main female character. There's an annoying little red robot with a beak called Robbie, who was built by Dr. Han. Part way through the trip home they learn that Aurora was destroyed. Mary and Henry drop the kids off and leave to search out the mythical Phoenix King (Inferno must be moonlighting in this B movie).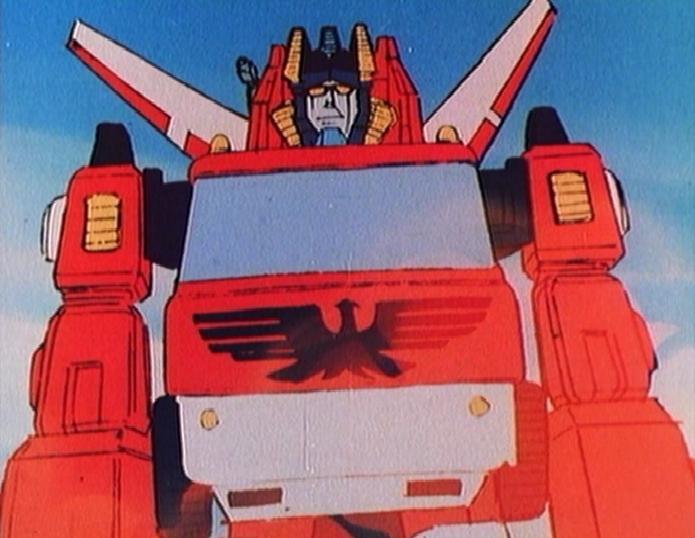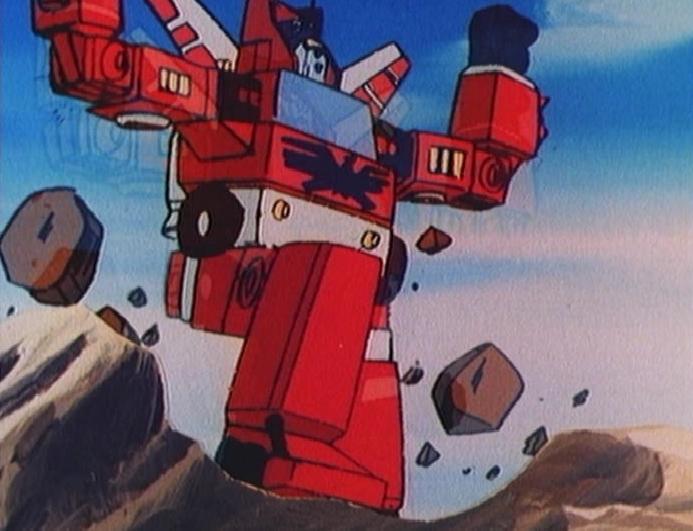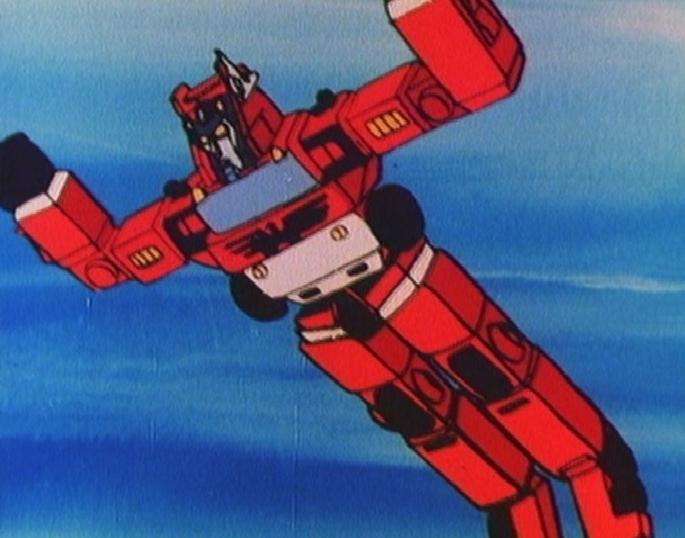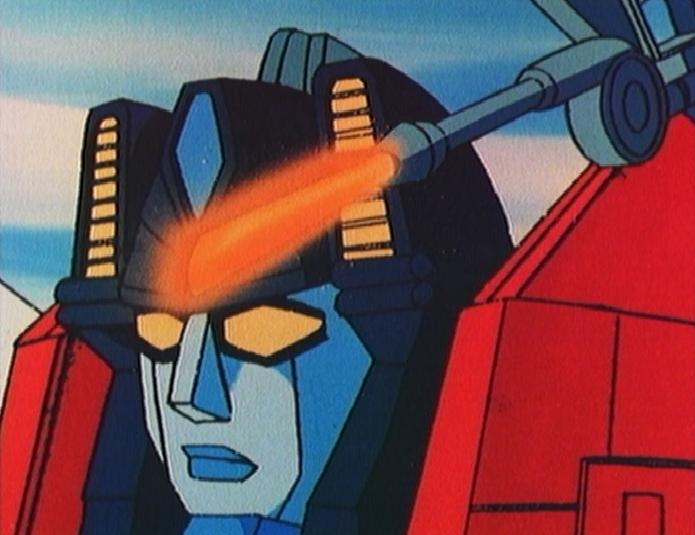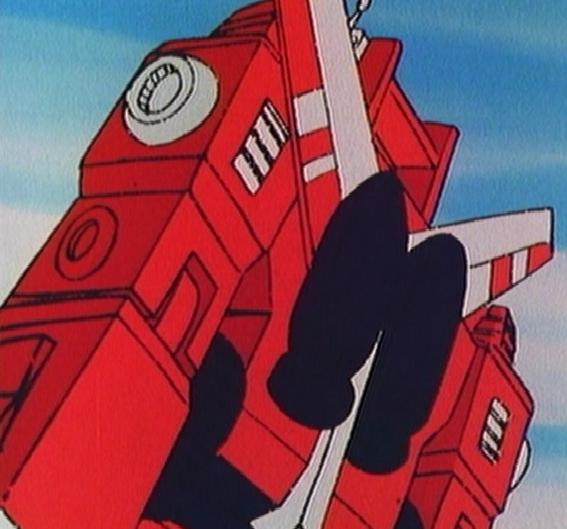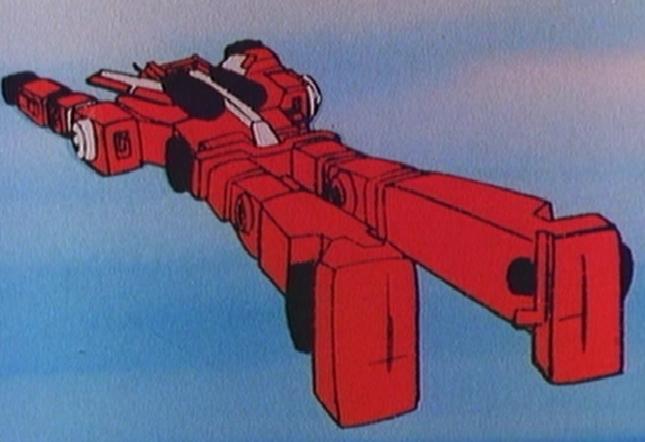 Phoenix King then does as the children say. The kids board him and they return to Aurora. The only major difference between Inferno and Phoenix King is the big black bird symbol on his chest.
Meanwhile Super Scorpio has been sent to squash what little resistance is left in Aurora. Phoenix King arrives in time to save Fred, the resistance leader. The two robots have a fight, but the weapons of Super Scorpio are ineffective. Phoenix King attacks with flying fists. <Insert dorky pose here.> General Mike's failure leads him to be shot by General Saga.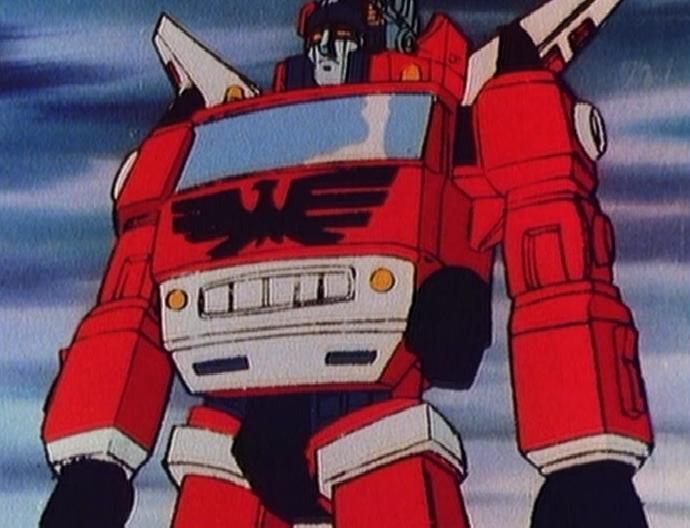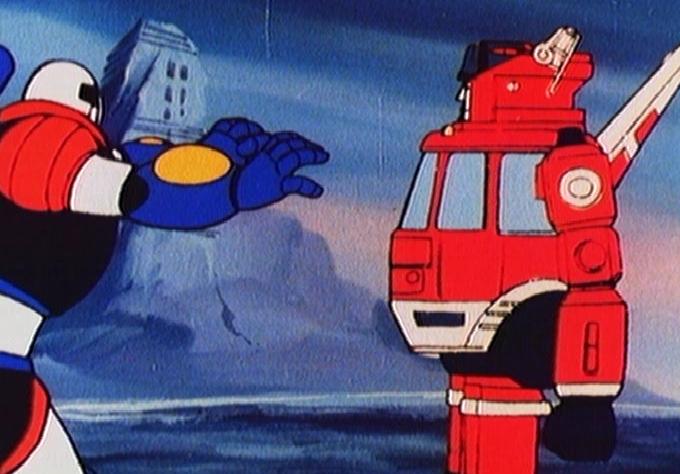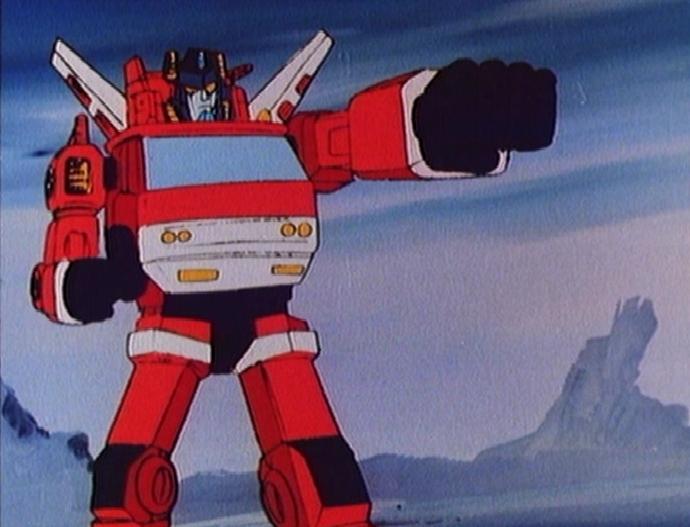 General Saga sends both super robots after Phoenix King. This fight is more physical with Phoenix King using the bad guys' weapons against them.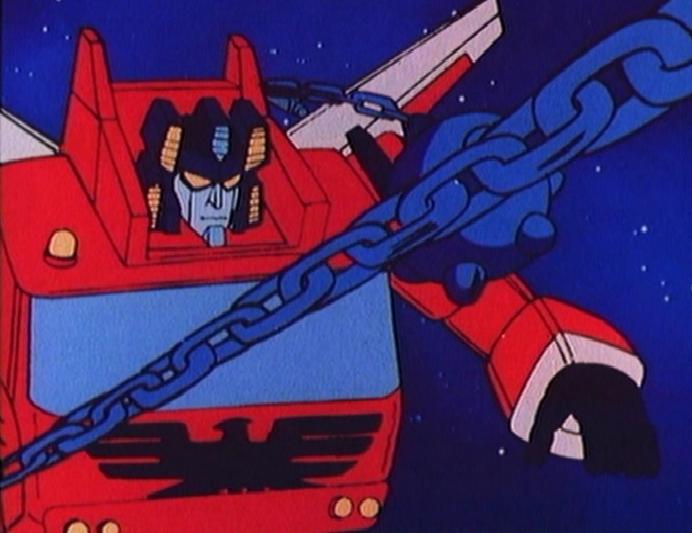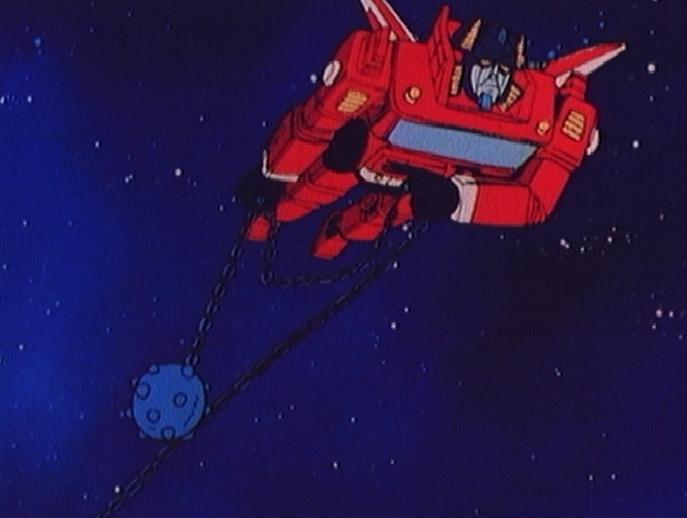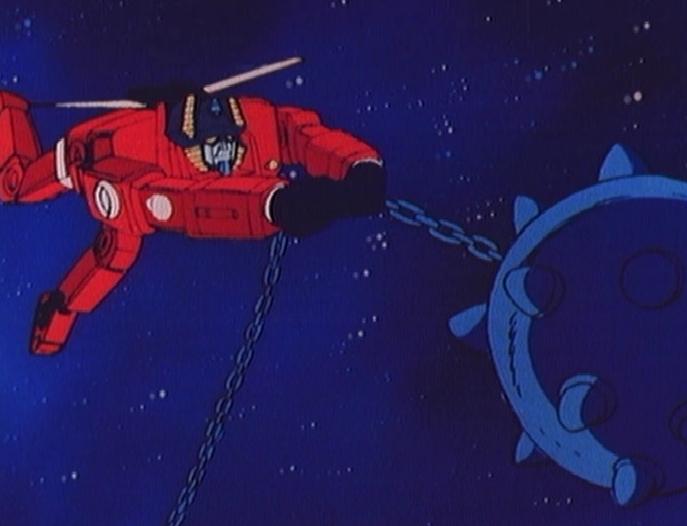 Earth ships try to fight the Empire's, but they are outmatched. Phoenix King ties up the super robots before he drags them down to the planet to smash into the remains of a building. General Saga orders a retreat. For his failure Medusa kills Saga. She sets the entire force against Phoenix King, who goes to work destroying them. (Now here's the funny part, in a previous scene—the first two pics here—he fires just his hands, but in the scene against the ships he fires off half his arm—which the toy can't do.) She calls for a retreat.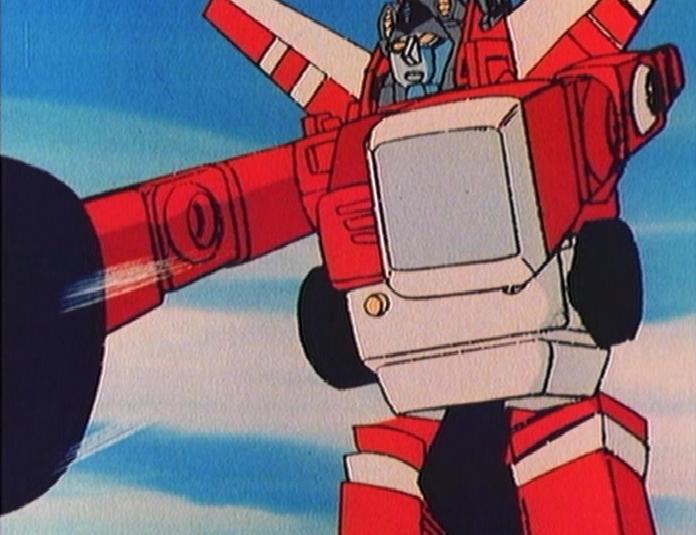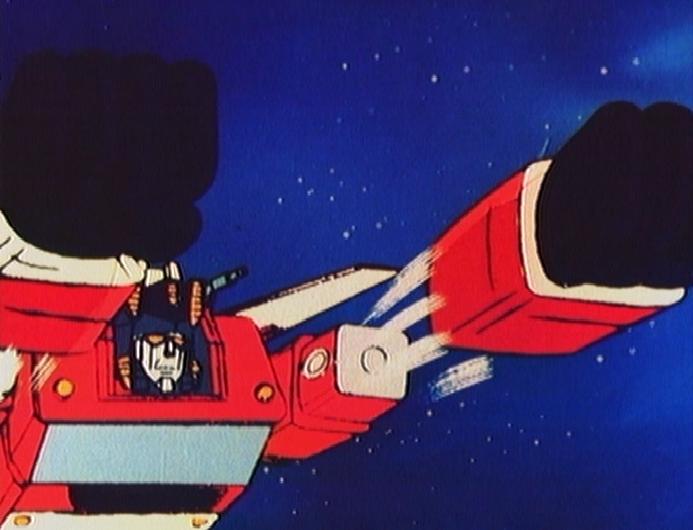 The main ship puts up a force field. Phoenix King pulls a weapon out of his side by opening the door. (There are a couple of scenes in this show that seem to totally ignore the fact that space is a vaccum and what that might do to the humans.) It blasts through the force field and after multiple shots the Phoenix King damages the mobile base enough that it crashes into Aurora. It sets fire to the remains of the city. Phoenix King transforms into fire truck mode to help put out the fire. All decide to rebuild Aurora.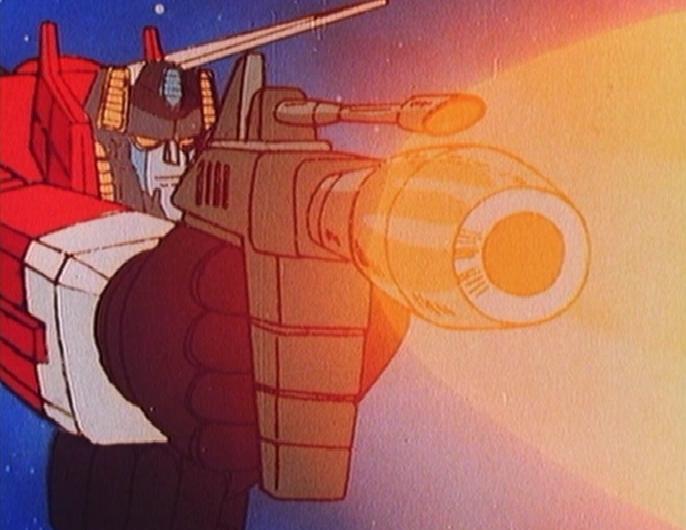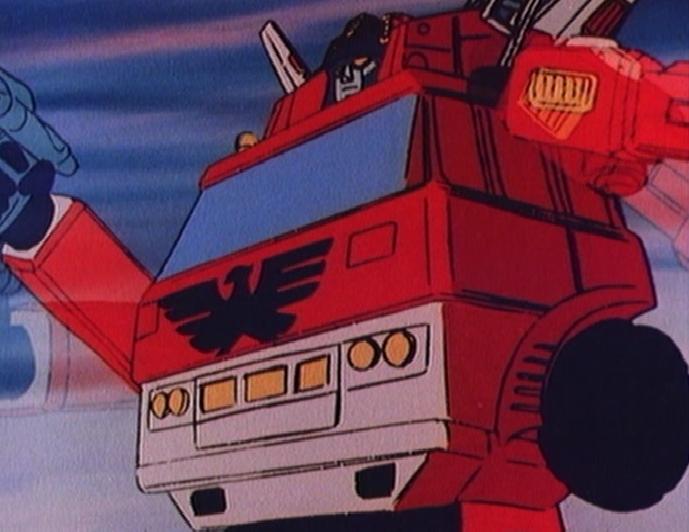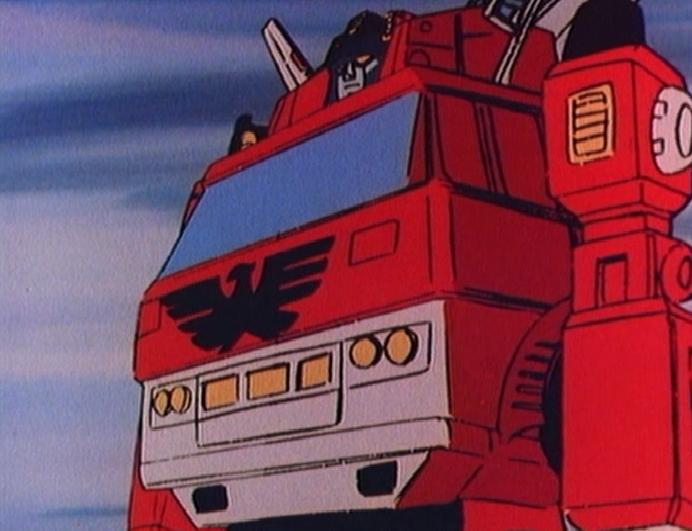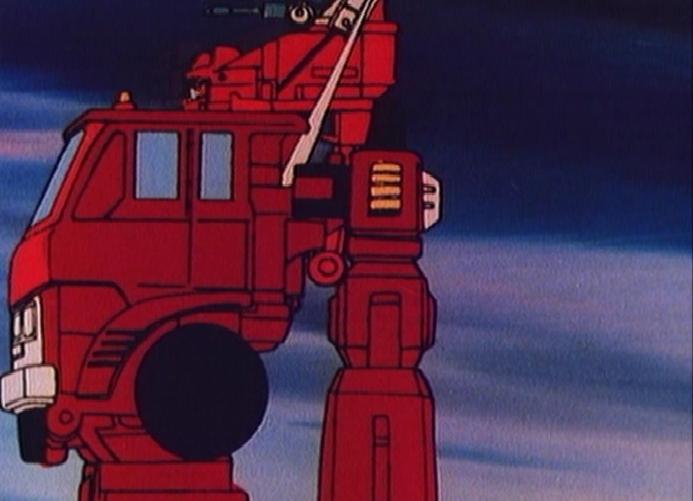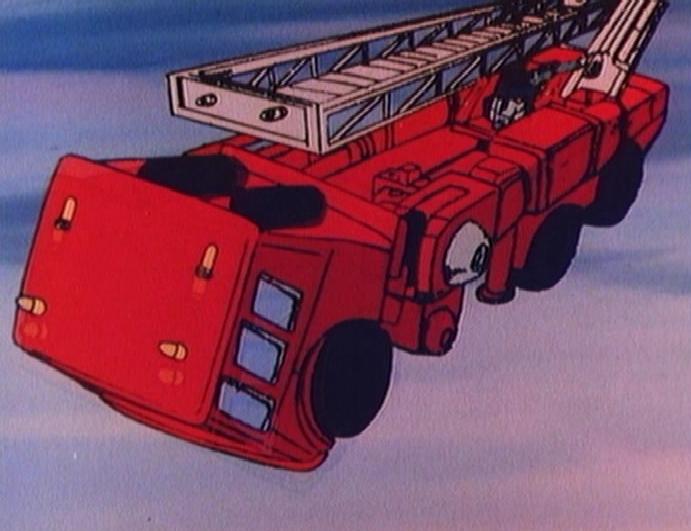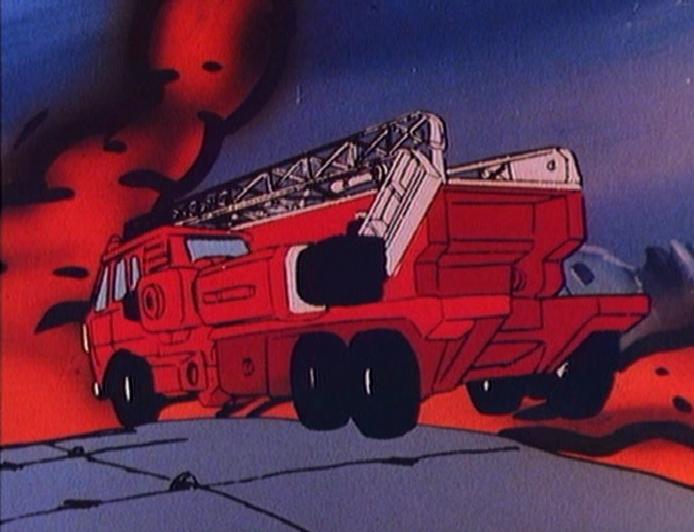 I think it's funny you can see the hand above.
I bought two other DVDs from the same company. Niether were so definitely tied to the Transformers.
PROTECTORS OF UNIVERSE was an alright show similar to Tranzor Z or other robots of the early 80s.
(Yep, still had those blue skinned bad guys.) Although, I do not recommend wasting your money on
SPACE THUNDER KIDS, because this entire show was basically splices from the other two mentioned above
with some other 3rd video. Let's just say I was not pleased to learn I already had watched 2/3 of the show and
the way it was spliced together was both confusing and annoying. I gave it to my nephew.
BACK TO INDEX
---
The Transformers are a registered trademark of Hasbro Inc. Copyright 2006 Hasbro, Tomy Takara, all rights reserved. The TransMasters fan club is a nonprofit organization. If you have any problem with this page please Email me.