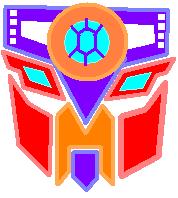 ISSUE # 2
APRIL 2006
---
WELCOME ALL
TRANSFANS
TO THE SECOND ISSUE OF THE TRANSMASTERS COMIC!
IF YOU MISSED THE PREVIOUS ISSUES:
PREVIEW ISSUE 0 1/2
ISSUE 1
I AM PLEASED TO BE JOINED THIS ISSUE BY WORK FROM JOHAN "BACKBREAKER" PIEST.
I HOPE TO SEE MORE FROM ALL OF YOU IN THE FUTURE
THERE ARE TWO WAYS YOU CAN BROWSE THIS COMIC:
BY USING THE LINKS HERE TO GO DIRECTLY TO THE PAGES THAT MAY INTEREST YOU,
OR TO USE THE BUTTONS AT THE BOTTOM TO MOVE SEQUENTIALLY THROUGH THE COMIC.

---
PAGES
1-9 EARTHBOUND: WARLOG PROLOGUE By: JOHAN PIEST
10 BACKBREAKER M.T.M.T.E. By: JOHAN PIEST
11,12 TRANS BLUNDERS EPISODE 1
13-27 TRANSMASTERS CYBERTRON: M.T.M.T.E.
28-32 TRANSMASTERS CYBERTRON: PART 1
33 TRANS BLUNDERS: TINHIDE BIO
34 WAR WITHOUT DEATH'S HEAD
35,36 WAR WITHIN PREDICAMENT
37-39 LEGION PREDICAMENT #2
40 ENDING PICS/COMMENTS

---
The TRANSMASTERS COMIC is a quarterly publication.
NEXT ISSUE: JULY 2006 (submissions due June 17).
Please visit our Blog:
http://transmasters.blogspot.com
for a more detailed schedule of our current projects.
Submissions can be sent to:
My email address or
Peter Phelps
PO BOX 386
SOMERSET CA 95684-0386
USA

Thank you.
---
TRANSFORMERS ARE A REGISTERED TRADEMARK OF HASBRO. COPYRIGHT 2006 HASBRO/TAKARA TOMY, ALL RIGHTS RESERVED.
THE TRANSMASTERS ARE A NONPROFIT ORGANIZATION.
VISIT OUR MAIN WEB SITE AT: