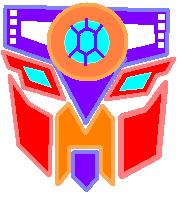 ISSUE # 1
JANUARY 2006
---
WELCOME ALL
TRANSFANS
TO THE FIRST ISSUE OF THE TRANSMASTERS COMIC!
IF YOU MISSED OUT ON THE PREVIEW ISSUE 0 1/2, CLICK THE LINK.
SADLY, EVERYTHING IN THIS ISSUE WAS DONE BY ME, PETER "PIERRIMUS" PHELPS.
HOPEFULLY IN FUTURE ISSUES WE WILL SEE A MORE DIVERSE LINE UP.
THERE ARE TWO WAYS YOU CAN BROWSE THIS COMIC:
BY USING THE LINKS HERE TO GO DIRECTLY TO THE PAGES THAT MAY INTEREST YOU,
OR TO USE THE BUTTONS AT THE BOTTOM TO MOVE SEQUENTIALLY THROUGH THE COMIC.
---
PAGES
1-5 PRELUDE TO CYBERTRON
6 PIERRIMUS M.T.M.T.E.
7,8 LEGION PREDICAMENT
9 CYBERTRON DIRGE
10 CYBERTRON RAMJET
11 CYBERTRON THRUST
12 SILVER SLIVER M.T.M.T.E.
13 TFU PREDICAMENT 1
14-16 MY 1ST TRANSFORMERS
17,18 TF PREDICAMENT #11
19 RESCUE ROY M.T.M.T.E.
20 STRONG-BOT M.T.M.T.E.
21-24 RESCUE HEROES
25,26 BINALTERTECH PREDIC.
27 MEGA MEGATRONS
28-55 TRANS BLUNDERS BIOS
56 ENDING PICS/COMMENTS

---
The TRANSMASTERS COMIC is a quarterly publication.
NEXT ISSUE: APRIL 2006 (submissions due March 18).
Please visit our Blog:
http://transmasters.blogspot.com
for a more detailed schedule of our current projects.
Submissions can be sent to:
My email address or
Peter Phelps
PO BOX 386
SOMERSET CA 95684-0386
USA

Or if you like my Yahoo IM ID is: pierrimus and you could send me files if I'm connected.
Thank you.

---
TRANSFORMERS ARE A REGISTERED TRADEMARK OF HASBRO. COPYRIGHT 2006 HASBRO/TAKARA TOMY, ALL RIGHTS RESERVED.
THE TRANSMASTERS ARE A NONPROFIT ORGANIZATION.
VISIT OUR MAIN WEB SITE AT: